Best Management Practices
Conservation Agriculture is the basis of agricultural practices implemented within the framework of the LIFE Agromitiga project. These techniques, based on three basic principles such as the non-disturbance of the soil, soil coverage by plant residues on at least 30% of its surface area and crop rotation, offer enormous potential for all types and sizes of farms and agro-ecological systems. Its proven effectiveness for sequestering carbon in the soil and reducing greenhouse gas emissions, make it one of the best practices to mitigate climate change.No tillage.
No Tillage
No tillage is the most representative agronomic practice of Conservation Agriculture in annual crops, which is specially used in winter and spring cereals, legumes within a rotation with cereals and oleaginous (sunflower).
It is an agronomic practice in which no tillage is done; at least 30% of soil surface is protected by plant remains, and the planting is done with machinery enabled to plant on remains of previous crops. No-tillage is the best option to achieve a high degree of conservation in annual crops, in which there is a complete suppression of mechanical work on the soil.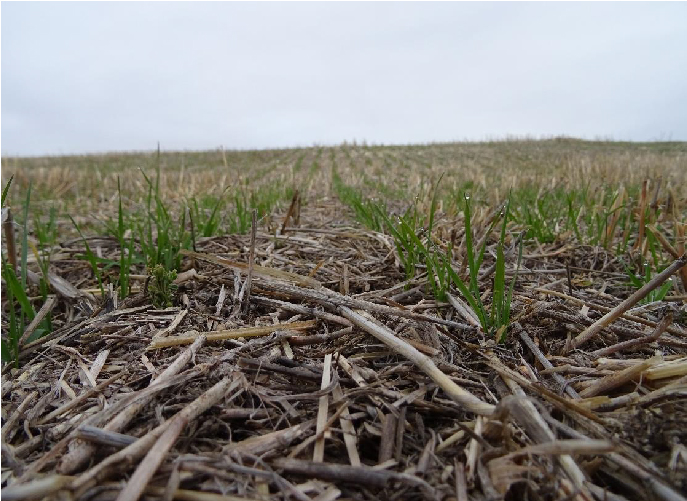 Groundcovers
The groundcover is the most representative agronomic practice of Conservation Agriculture in woody crops, emphasizing its implantation in olive, citrus and almond crops. In this case, the soil surface between the rows of the trees remains protected against the water erosion generated by the direct impact of raindrops. At least 30% of the soil surface is protected by a groundcover.
Groundcovers can be made up of living vegetation or plant remains, which can include the pruning remains, always taking care to make an adequate management so that there is no competition between the crops for water and nutrients.In order to know in depth Conservation Agriculture techniques and their advantages, you can check the manual here.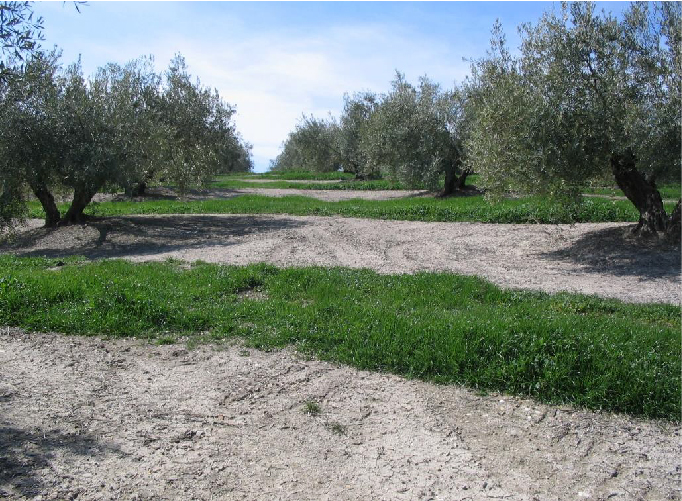 Address: Ifapa Centro "Alameda del Obispo"
Avd.Menéndez Pidal s/n
Edificio nº3 Olivicultura
Despachos 234-235
14004 Córdoba
España
E-mail: info@agriculturadeconservacion.org
Phone: +34 957 42 20 99
Fax: +34 957 42 21 68